Visiting Rwanda, "the land of a thousand hills," is one of the great wildlife adventures on the planet. The welcoming people, rich landscapes and wildlife attractions make Rwanda an ideal addition to any African safari. Rwanda is mountainous, green and lush, and home to a variety of primates, more than 100 orchids and over 600 bird species - a paradise for bird watchers, conservationists and botanists alike.

The star attraction is the highly endangered mountain gorilla. An encounter with a silverback gorilla and his family can be a hair-raising experience and one you will likely never forget! Their human-like characteristics are fascinating, and to observe them grooming, foraging and nesting is a privilege. The young juveniles are playful and mischievous.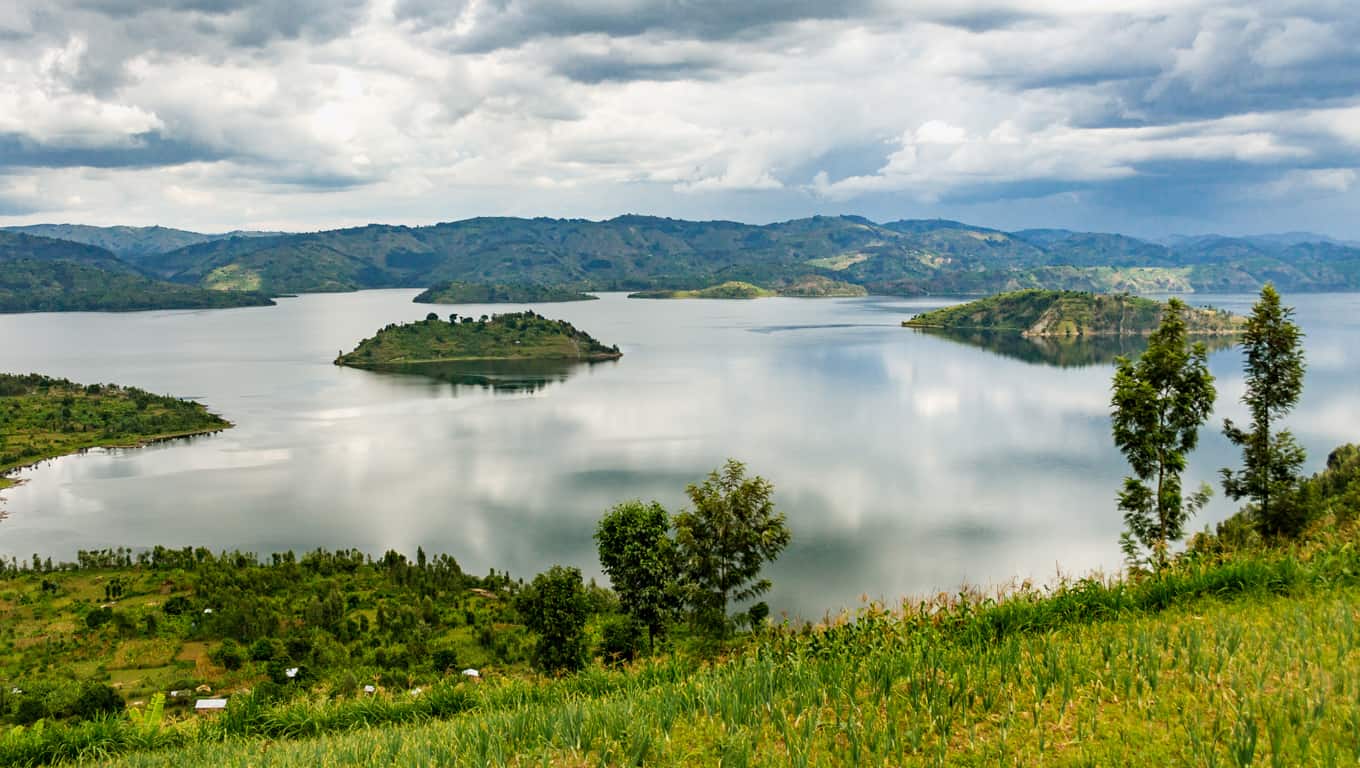 Lake Kivu, Rwanda
While the majority of tourism is focused on a visit to the Parc National des Volcans in the north, the nearby Lake Kivu offers a great place to unwind after a trekking adventure. For those with a bit more time, Nyunge National Park offers a pristine mountain rainforest, which is home to habituated chimpanzees and other primate species.

It's definitely time to put on your boots and visit Rwanda.