Sometimes called "the eighth continent" for its biodiversity, Madagascar is home to 5 percent of the world's wildlife and vegetation, most of which are exclusive to the island. Madagascar's unique flora and fauna are matched by epic landscapes of unbelievable diversity; just 200 miles can take you from desert to rainforest and everything in between.

Antananarivo is the colorful capital, with steep cobblestone streets and beautiful colonial buildings. A journey through the interior of Madagascar takes you past terraced hillsides with fertile rice fields. Along the way, you'll interact with the welcoming Malagasy going about daily life, working in the rice paddies, tending to their zebu cattle, riding ox wagons and walking along the dusty roads with their baskets balanced precariously on their heads.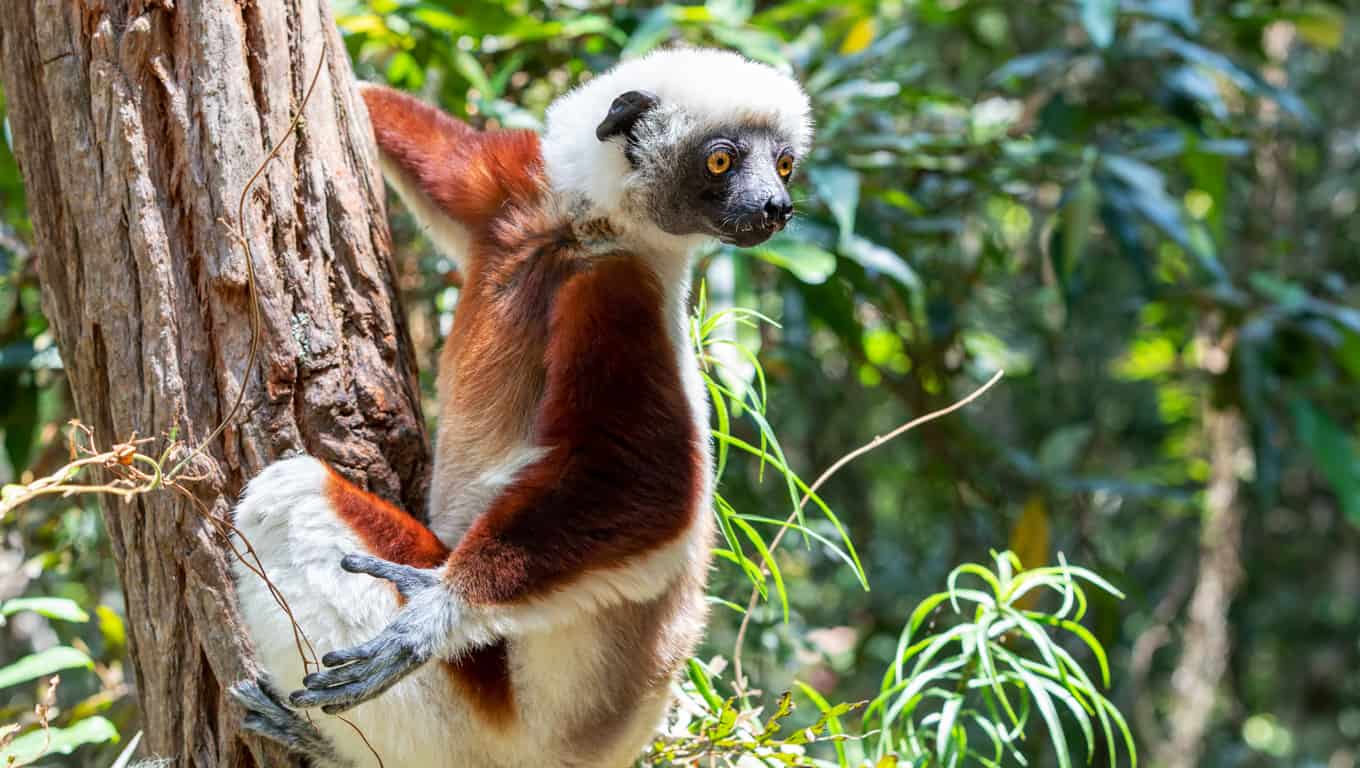 Coquerel's Sifaka Lemur
Composed of two parts, the Andasibe Mantadia National Park is one of the most popular parks. The Analamazaotra is home to approximately 11 species of lemurs. However, the real attraction is the Indri, the largest lemur, whose haunting wail can be heard emanating throughout the forest. Mantadia is a bird watcher and botanist paradise with numerous waterfalls and wonderful landscapes.

Madagascar's sights are endless. Explore the red iron oxide pinnacles of the Tsingy Rouge National Park and the Jurrassic beauty of the desert canyon of Isalo National Park, where erosion has carved the sandstone into fantastic shapes. Discover dazzling beaches with some of the world's best snorkelling and diving sites and watch the sun set in the Avenue of the Baobabs.

Travel through Madagascar often comes with delayed flights, dirt roads and basic accommodation, but all of this adds to its allure and charm. It is a wonderful destination for outdoor lovers and those who relish adventure.